A Picture Worth a Thousand Words
Mood:
mischievious
Now Playing: Mark Levin
Topic: Archive 1
I was going to write a blog entry on all the shenanigans going on at the DNC Convention. You know, the bald-faced lies; the radicalism; the Marxist rhetoric; the vicious verbal (and almost physical) assaults on some FOX News correspondents and conservative columnists; the consistent portrayal of America in the worst possible light by leftist demagogues; the Obama cult of personality; the Clinton cult of personality… well, you get the idea. But in keeping with the old adage that a picture is worth a thousand words, I decided just to post this pic: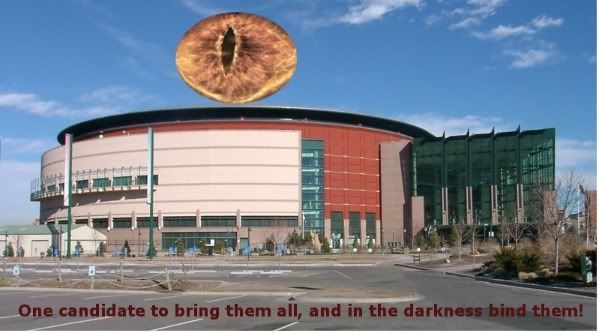 What more needs to be said?
EDIT: Glenn Beck just brought this to my attention:
Posted by Wargamer Scott at 12:44 AM EDT
Updated: Wednesday, 9 June 2010 9:02 PM EDT