One of the great things about chess is that no one needs to spend a great deal of money to participate in the Royal Game. Sure, if you want, you could purchase that $1,500 mahogany chess set to intimidate your opponents, but a $10 plastic set works just as well. Even computerized chess equipment is relatively cheap to own - software titles can run on the most basic of PCs and computerized playing boards are offered in a wide range of prices.

As you will see from this list, I have a spartan approach to chess equipment: there are a few must-have items...but just a few. Truth be told, most of what you will need to get started with chess is likely available for free somewhere on the internet!

Is this a great game or what?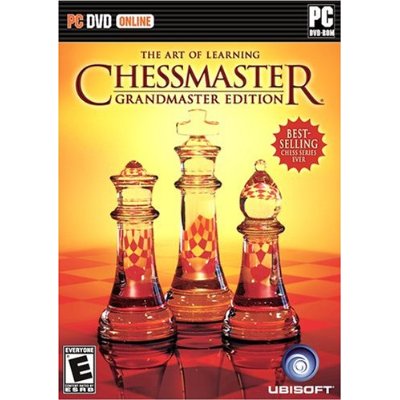 Chessmaster 11 Grandmaster Edition: Building on the momentum of its predecessors, Chessmaster: Grandmaster Edition continues the tradition of chess software excellence for beginners and masters alike.
New to this long-awaited edition are the following enhancements:
LEARN CHESS
Extensive course on the basics of chess taught by International Chess Master Josh Waitzkin.
Tutorials from Josh Waitzkin's groundbreaking book The Art of Learning.
Attacking Chess course commentary by Grandmaster Larry Christiansen.
Famous Games: 900 of chess's most important games presented and analyzed.
600,000 game database.
Coverage of all classic and modern opening variations.
SINGLE-PLAYER
Training mode: Play one of many predefined opponents and analyze your game.
Ranked Play: Test your skills against a variety of opponents and establish your rating.
Play one of 50 predefined tournaments or create your own.
Set up a position to solve chess problems or reproduce famous positions.
MULTIPLAYER
Play with a friend via Internet or LAN connection.
Play rated and unrated games, tournaments, ladders, simultaneous exhibitions, watch other matches, set up/take chess lessons via LAN or Internet.
Play one of 12 new chess variants including Limited Shuffle, Shuffle, Giveaway, Marseilles, Progressive, and Pocket Knight.
Play correspondence chess.
CMXI offers everything a chess player could want in a software package. Quite simply, it is a "must buy."
And for more information, check out my full review
here
!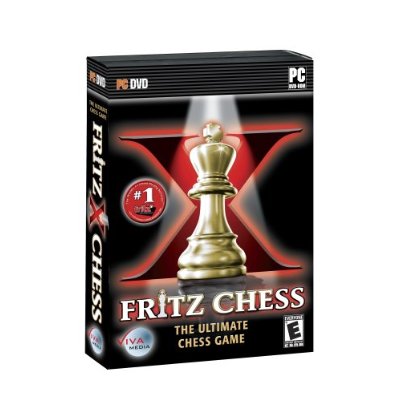 Fritz X: The Fritz series, by ChessBase, is often considered the Rolls Royce of the chess-playing software world. Beginners through Grandmasters utilize this powerful series of chess programs to do everything from analyzing games, to creating custom chess databases. In short, if you are a competitive player in need of a serious chess "tool" (as opposed to a jack-of-all-trades chess "game"), then Fritz X might be the ticket for you.
The Simon & Schuster Pocket Book of Chess by Raymond Keene: If you were only allowed one book from the world's chess library, this would be it! This colorfully illustrated book is as comprehensive as it is enjoyable. The origins of the game, basic tactics and strategy, short biographies of the most famous players and more, this book is one you will find yourself constantly referring to again and again.

Another "must have"!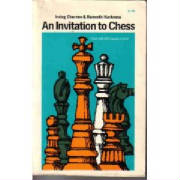 An Invitation to Chess by Irving Chernev & Kenneth Harkness: First published in 1945, this book is an excellent and passionate introduction to chess. Filled with clear explanations, as well as a number of chess strategies that are delightfully compared to strategies from the recently-concluded Second World War(!), this book is a great way to get anyone interested in playing the Royal Game.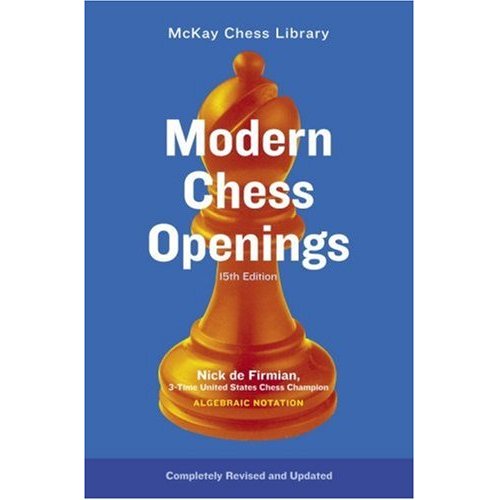 Modern Chess Openings 15th Edition (MCO-15) by Nick De Firmian: Despite the age of instantly updated computer chess databases, the MCO series is still considered the bible of the chess world. Listing every conceivable chess opening, along with a brief analysis based upon recent results from tournament play, the MCO series is a reference no serious chess player can be without.
The recently released 15th Edition is completely revised and updated and includes information on recent matches and the most up-to-date theory on chess openings. No doubt, this new edition will prove an invaluable resource for club and tournament players as have past editions.

Winning Chess Brilliancies by Yasser Seirawan: One of the great joys of chess is being able to replay the great games of the past. This book contains 12 of the most brilliant games of the last 25 years, each deftly explained by the great chess player/author Yasser Seirawan. As entertaining as it is instructive, this is a chess book that should be in every chess library.
All of the above selections (with the exception of Fritz and MCO) are suitable for beginners. If you are just starting out, these items will get you on the path of chess success in no time!